Price Drop In Amazfit Smartwatches See Price And Offers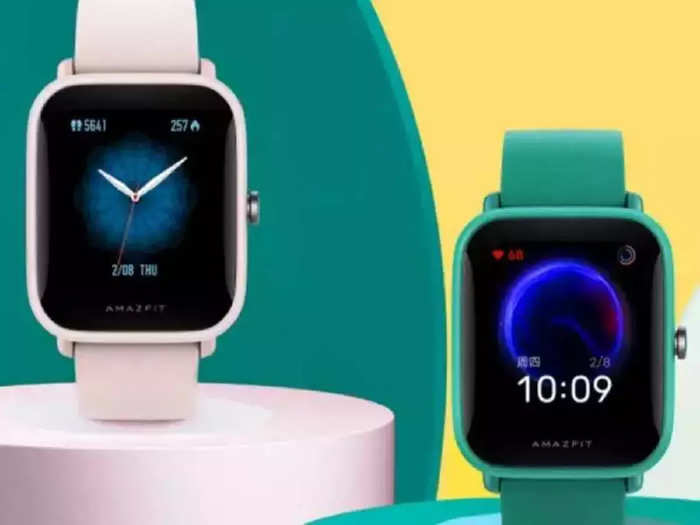 There is a great opportunity for you right now. Smartwatch maker Amazfit has also announced that the company is launching a special sale for Holi. The sale will start on March 11 and will continue till March 16, 2022.
Users can buy Amazfit smartwatches at great discounts from the official websites of Amazon and Amazfit India. Let's find out in detail about how much discount is being offered on which smartwatch.
Amazfit watches are hugely popular among users and it would not be wrong to say that users are fans of these smartwatches. You can also buy this company's discarded smartwatches at a big discount.
Amazfit Bip U, priced at Rs 3,499. It will be available for Rs 2,999 during the sale.
The Amazfit Bip U Watch comes with features like built-in Alexa, built-in GPS. It has a 1.43 inch HD TFT LCD color display. It has features like 60 Sports Mode, Biotracker 2 PPG, Oxygen Beats Somanscare, 5 ATM Water Resistant, Women Health Tracker, and PAI.
Similarly, there is a discount of Rs.500 on Amazfit Bip U Pro. It will be priced at Rs 4,499 from the current Rs 4,999. The mobile app you need to download to connect the AmazFit smartwatch is called Zepp.
The Amazfit GTS 2 Mini is priced at Rs 6,999. It will be available for Rs 6,499. Sale is also offering discounts on Amazfit GTS 2e, Amazfit GTS 2, Amazfit GTR 2 Sports, Amazfit GTR 2 Classic and Amazfit GTS 3.
Amazfit is known for selling high-quality smartwatches. Affordable and in the budget range or premium range, Amazfit has something to offer for everyone. The Amazfit GTS 3 is a super premium smartwatch that comes with a square 1.75-inch UHD AMOLED screen. During the sale, the price will be reduced by Rs 1,00 to Rs 12,999.